Dr. Peter Zhao is a licensed Acupuncturist in the Province of Alberta.
A graduate of China's top Medical University with extensive training in both western and traditional Chinese medicine, Dr. Peter Zhao has academic and clinical experience in Canada and China in treating disease and pain, in which he has successfully helped patients achieve health and wellness.
In addition, Dr. Peter Zhao is fluent in English and Mandarin and good at volleyball.
Doctor of Medicine of Traditional Chinese Medicine, Beijing University of Chinese Medicine (TCM, 2020)
Bachelor of Biological Sciences, University of Calgary (2015)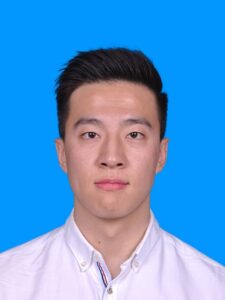 2020 – Present, Acupuncturist, China Traditional Chinese Medicine Center, Calgary 
2019 – 2020, Intern, Xiyuan Hospital, China Academy of Chinese Medical Sciences, Beijing, China.
2015 – 2019, Intern, China-Japan Friendship Hospital, Beijing, China.
2014 – 2015, Research Student, Marc Strous Lab, Calgary.
2013 – 2014, Research Student, Marc Poulin of the Hotchkiss Brain Institute, Calgary.